Cap247 provides you with regular visits from a qualified Carer. Our care and support is set at regular times each week. From weekly housekeeping visits through to a couple visits a day to  help with mobility around your home or meal preparation.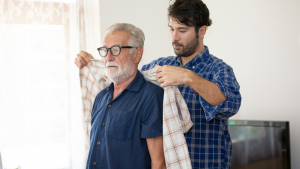 Our domiciliary service can be arranged in the following ways:
Morning visit: A Carer will be available to care for you from the moment you wake up. They will assist you with getting out of bed, bathing, dressing, taking of medication and preparation of a nutritious breakfast meal.
Day visit: At day time, our Carer will help with light house work such as dusting and mopping. They can escort you to doctor's appointments or pick up your prescription, provide you with company and prepare your lunch.
Night visit: You can also have a Carer to look after you whilst you sleep. Our Carer can help you with getting into bed, toileting, changing of sleeping positions. They are there to make sure that your night is peaceful and comfortable. Our night visits can be in the form of 'sleep ins' where by your carer can sleep but will wake up to assist you, or 'waking nights' where your carer will be up the whole night.
Contact us if you have any questions you would like us to answer,

our team

is ready to help.
We are dedicated to providing you with utmost care and support.